GRAPHIC RECORDING BY GESTALTEN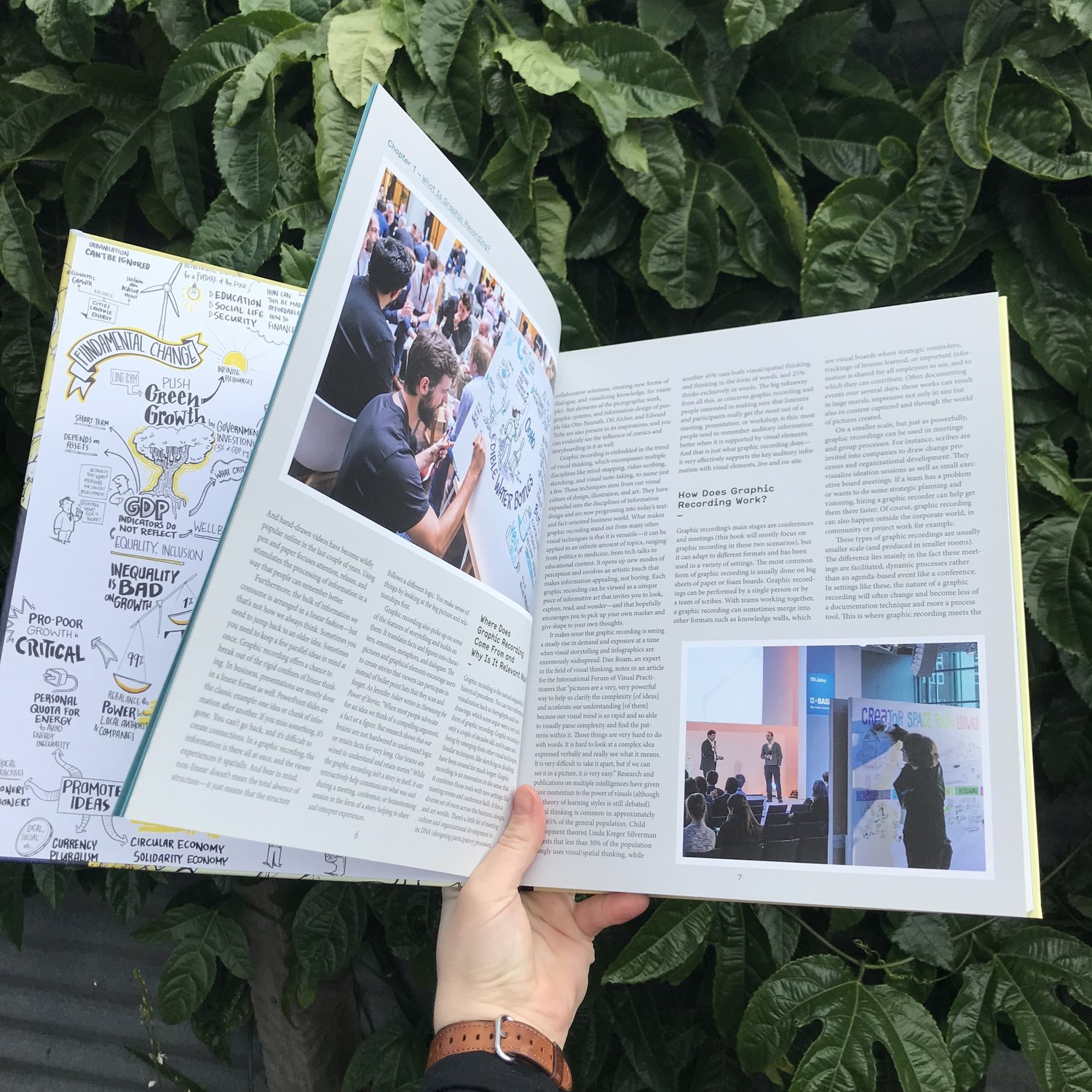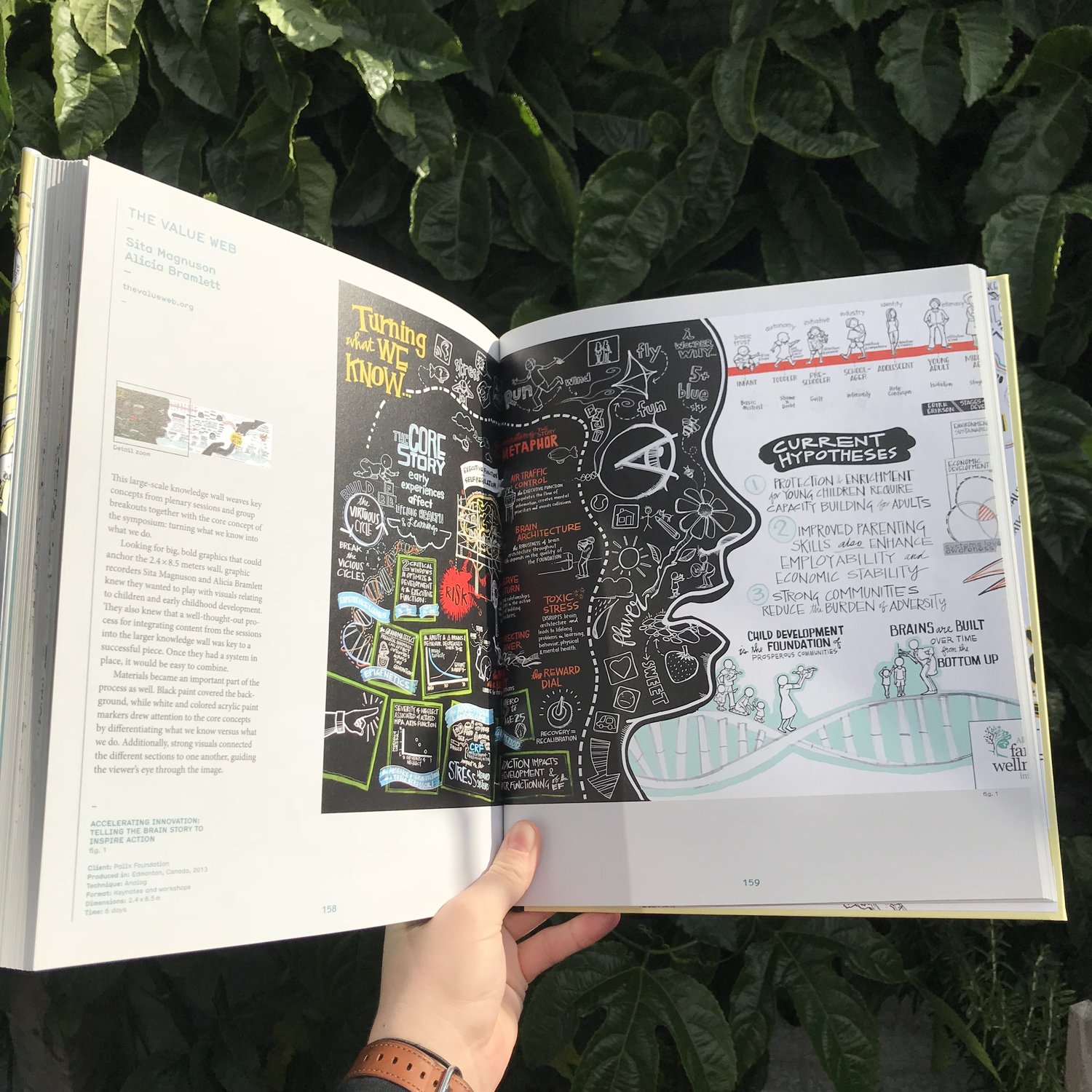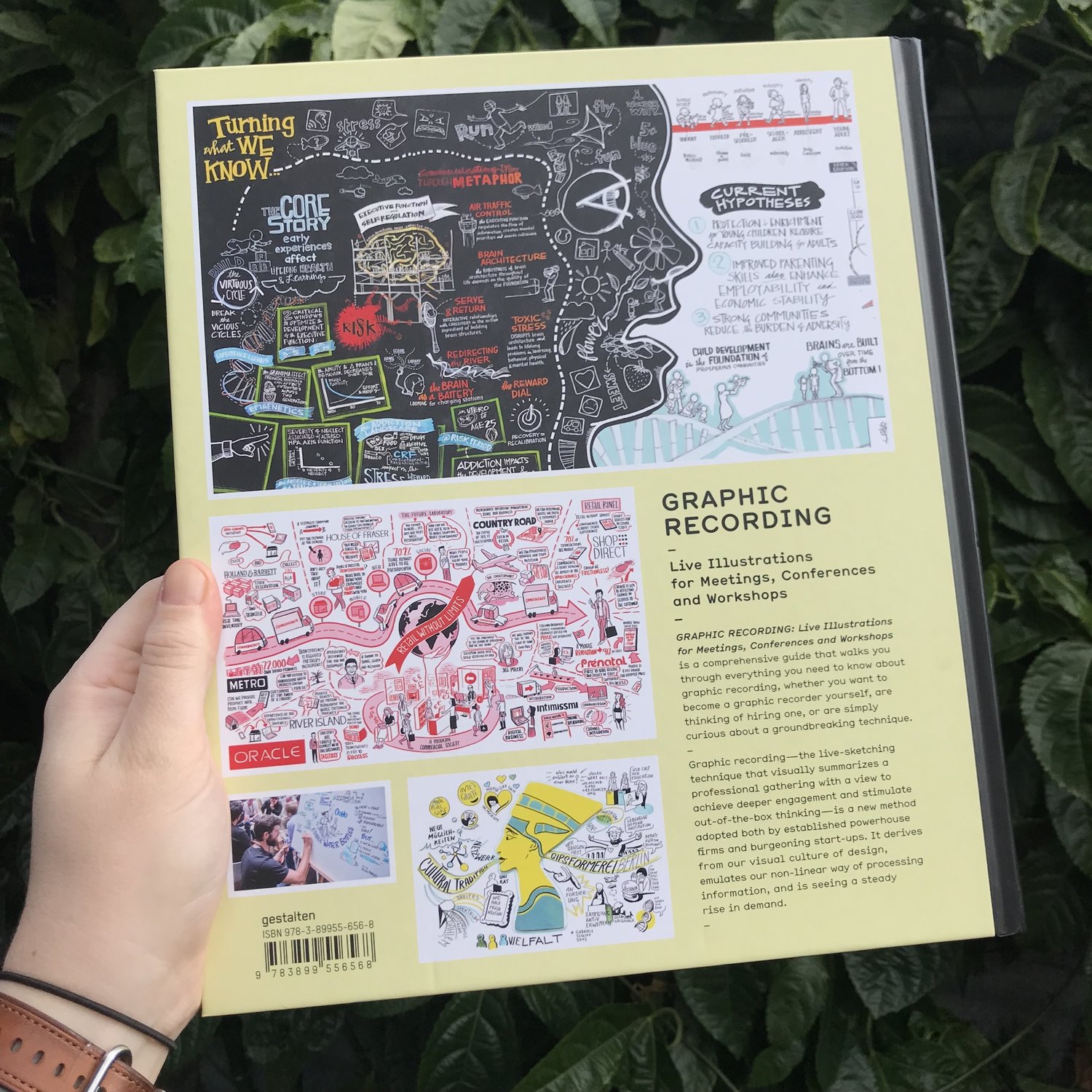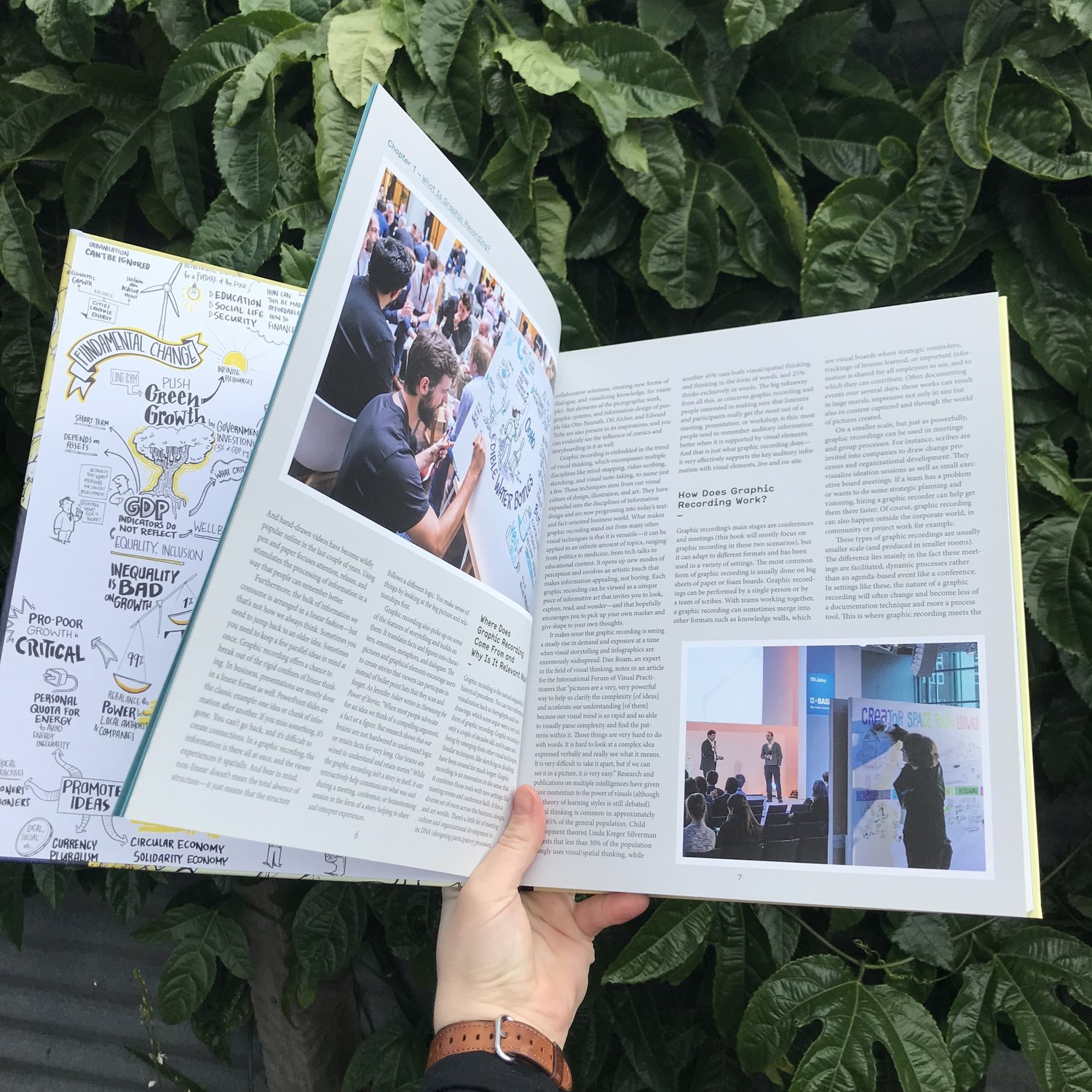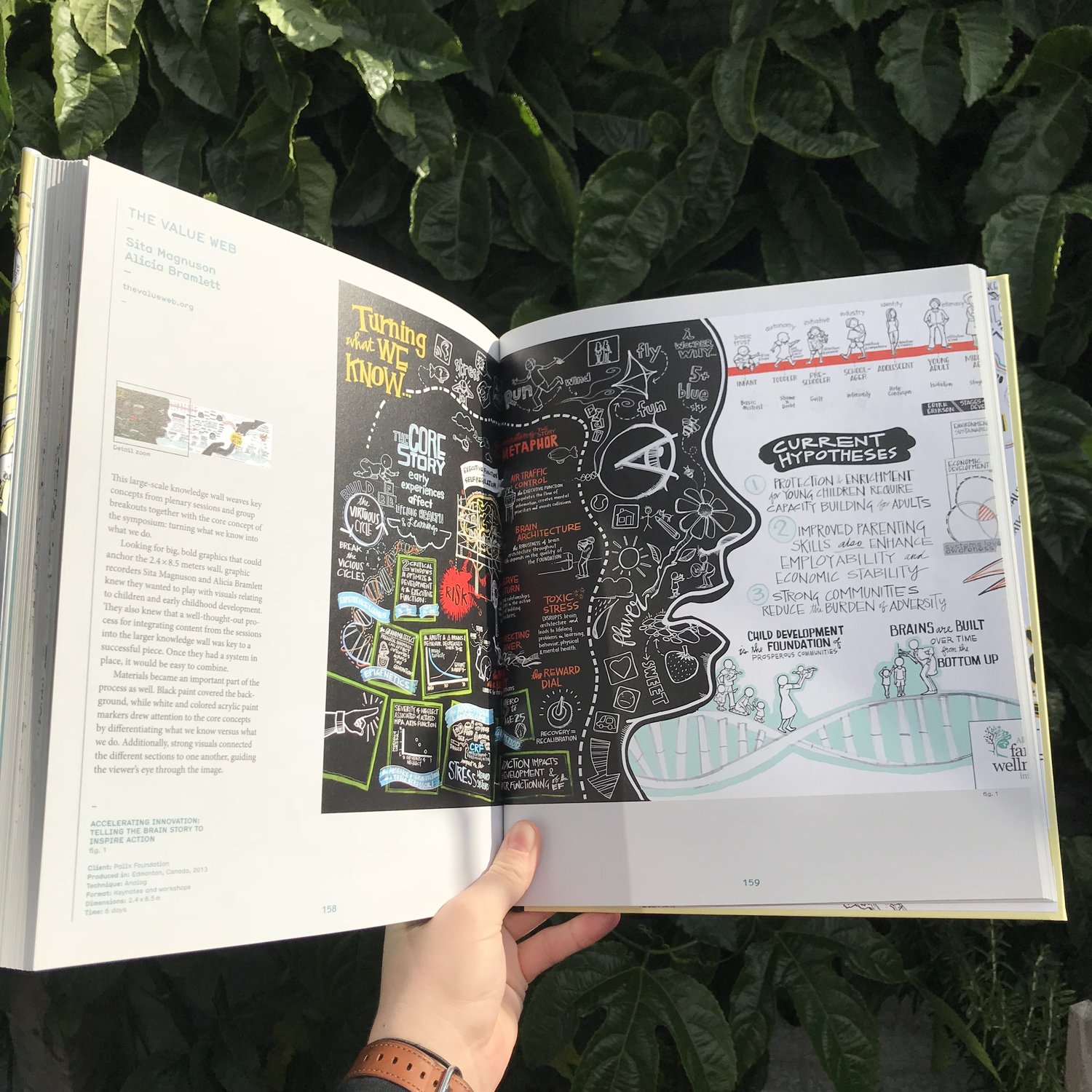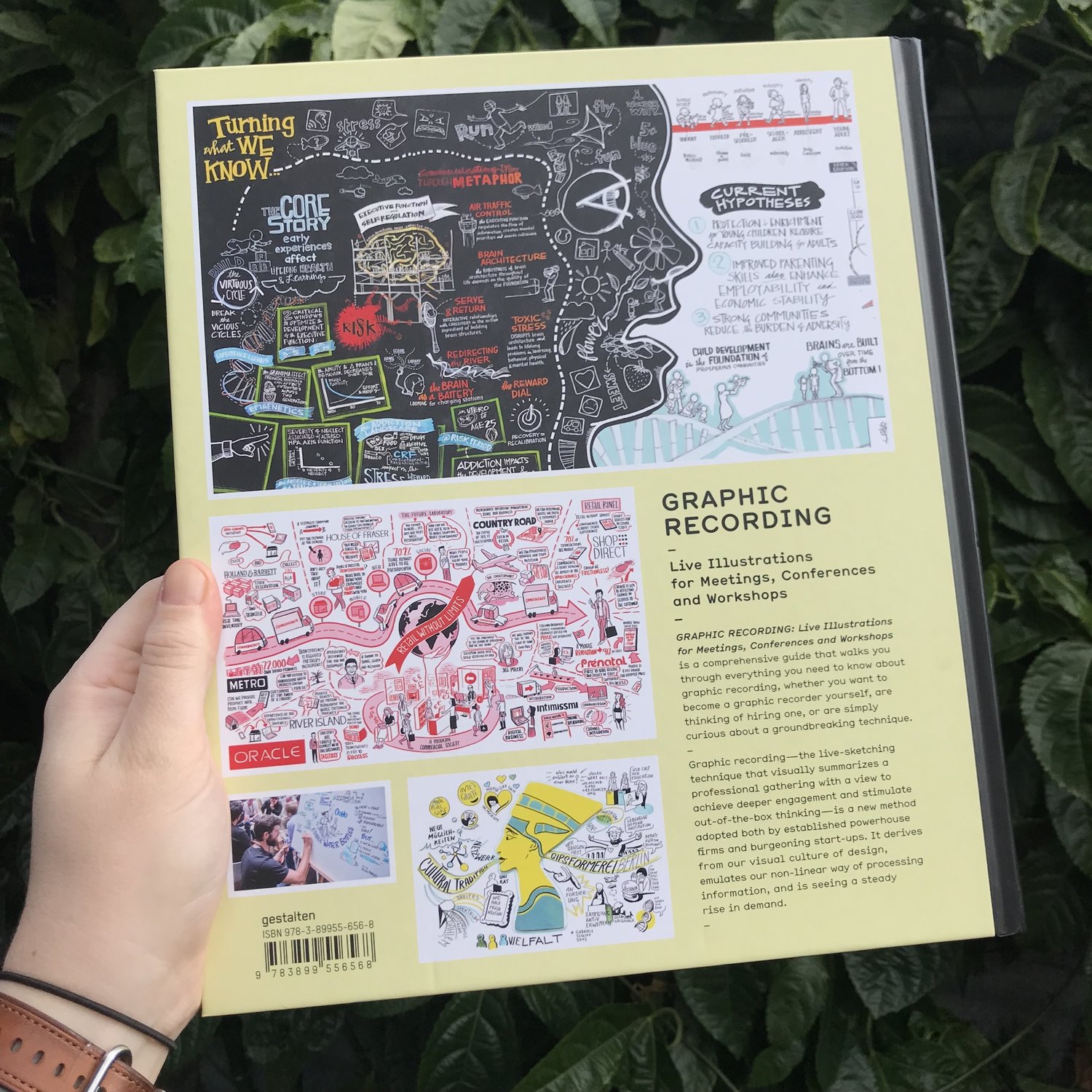 sold out
GRAPHIC RECORDING BY GESTALTEN
Purchase directly from Gestalten.
English version: http://shop.gestalten.com/graphic-recording.html
German version: http://shop.gestalten.com/graphic-recording-de.html
What is Graphic Recording?
It's easy to lose focus in a long meeting, conference, or presentation. As informational fatigue takes its toll, valuable contributions are quickly lost and forgotten. Graphic recording is an increasingly popular and engaging way to keep an eye on the ball and to document an active, complex discussion. Our new book Graphic Recording offers a definitive look at the growing field of live illustrators.
It begins with a pen, a page, and some familiarity with the topic. Using colors, shapes, words, and a visual vocabulary of symbols, a graphic recorder maps out a conversation as it happens. The end goal? To create an illustrated infographic that can be easily understood, reproduced, and distributed. A trained graphic recorder knows how to listen actively, structure big-picture ideas, and appeal to both sides of the brain. Sharpen up and get inspired by talented graphic recorders around the world; our new book Graphic Recording is the definitive guide for those who wish to improve their core skills, understand the developing field, or simply make their meetings more effective.